Ashon Hussein
From Usgs
Secretary of Defense
In Office:
2041-Current
Preceded by
Beau Phertanberger
Succeeded by
Incumbent
Legislator from California
In Office:
2021-2029
Served Alongside: John Hendrickson
2033-2041
Served Alongside: Carol O'Loughlin
Preceded by
John Hendrickson
Carey Smith
Succeeded by
Carey Smith
Carey Smith
Born


June 7, 1985
Detroit, Michigan
Political Party
Democrat
Spouse
Marie McMillan Hussein
Religion
Eastern Orthodox
Ashon Barack Hussein Secretary of Defense.
Early Life
Hussein was born in 1985 to Issa Barack Hussein I and Patricia Johnston Hussein. He was the seventh born son, earning him his name. His older brothers' names are Issa Barack Hussein II, Dauid Issa Hussein, Akeem Haji Hussein, Annan Joshi Hussein, Joshi Abasi Hussein, and Chane Hasani Hussein. His parents got divorced in 1988, and Ashon lived with his mother, who moved to North Carolina, then Texas, then Alaska, and then California . In school, Ashon was originally called Eh Sean, which people eventually got confused with people saying "Eh, Sean", so Ashon ended up being called Sean oftenly, so he started going by Ashton. He graduated from the University of California in 2006, and went on to study law. Afterward, he became a politician.
Legislator
First 4 Terms
Hussein was known as an average legislator in his first 4 terms.
Last 4 terms
Hussein is still known as an average legislator.
Family Life
Hussein and his wife have 5 children: Brian, Jimmy, Henry, Tim, and Luciano. Luciano was adopted.

James "Jimmy" Hussein

Henry Hussein

Tim Hussein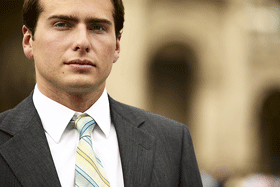 Luciano Hussein